| | |
| --- | --- |
| Australian Amateur Radio | |
"a page is only as strong as its weakest link......"
If you find a link that does not work PLEASE let me know so I can delete/modify it - this helps everyone!
---
If you wish to link to my site then feel free! If you want to use this graphic then just save it and please link it to: http://www.vkham.com when placing it on your site.

---

If you find an obsolete link please let me know. Also if you have a link that you think should be here again please let me know.
---
Australian Companies - Radio Related
---
WIA - Wireless Institute of Australia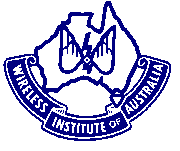 State Based Affiliates etc:
A listing of Amateur Radio Clubs, with clickable links where they exist, is maintained by the National Office
---
Worldwide Hams on the Net (also Reciprocal Links)
If you would like your page listed here just send an email to

AC6V - Rod Dinkins great pages ( 100's of pages!)
G3SEK's Amateur Radio Technical Notebook - technical notes etc. on VHF/UHF operation, antenna design and more.....
G3YWX - Ian Pooles pages
WM7D - Over 3000 links to Amateur radio related sites. Categorized
N0WNT - Terry McDonald's pages
G4ZFE - Some great amateur related software (including the Log Search I use!)
G7KPF - Over 800 links to UK ham sites
W9DC - Don's IOTA pages. Lots of info on getting into island chasing
DO1FDK - Oliver's homepage with lots of ham info
TI2HMG - Fancy a holiday in Costa Rica? Check out Henry's page first.
GI0OTC - Alan's 50mhz station, lots of 50mhz related info etc.
VK4DX - Mike's contest pages. International contest calendar and info.
SV2AEL - Savas's pages from Greece - awards info and much more info about Greek amateur radio activities
HB9CIC - Josef's site with links to his MW2Log software and more!
CE6NE - Chilean amateur radio information site from Mario CE6NE.
PA3GVI - website of Dutch radio-amateur station Rob PA3GVI
ZL1LK - Roy Sargon's homepage with homebrew circuits etc
VK4VFX - Stu's homepage
IT9AYD - Sal's homepage
---
- News, forums, articles and the best source of equipment reviews on the net! My favourite site out there!
AMSAT - The Radio Amateur Satellite Corporation
DXCC Countries Listing - Every call - Every country & info! Excellent Site
Welcome to QRZ! - Great source of Ham info
Yahoo Ham Radio Links - Great list of amateur links around the world
Yaesumanuals - Yaseu information - over 40 years of information
Islands on the Air - excellent IOTA information site
RSGB IOTA - Official IOTA site
AC6V Ham Radio DX Reference Guide - excellent Ham DX page
Greyline Map (Colour) - great mapping resource, view Earth, Moon etc from anywhere!
TerraServer - Worlds largest database (1.01 Terabytes!! - that's about 180 million images) Arial photographs & satellite images from around the world ( some at 3-6 feet res.)
TRS Consultants - Tom Sundstrom (W2XQ) with all the latest news! SWL & HAM
The FT920 Resource Page - WM7D's thoughts and info on the Yaesu FT920
OH2MCN - Information on licensing abroad for radio amateurs by OH2MCN
Poldhu Wireless Station - history of Marconi's Station at Poldhu Cove, nice site!
Celes Trak - Kep's etc, also great listing of Satellite software & Satellite info
AZ_PROJ - Handy beam heading maps produced for you online with lots of info available to choose.
Taber Software - HF Communications Analysis and Prediction Tools
Manuals & Schematics - great site for information on radio equipment
Antenna Information - Len Cebick, W4RNL's great site for just about everything about antennas!

DX Holidays

- fancy a DX holiday? Here's a list of destinations that are "Ham friendly" for your next trip

W6ELProp

- sky-wave propagation forecasting software

IRLP

- Internet Repeater Linking Project pages

QTH Locator Calculator/Visualizer in Java

Java Applet for hams that calculates distance and (antenna-)direction between two locations on the earth and shows them in a map of the world

MapLocator

- MapLocator is a graphical log book, it displays contacted station on APRS maps according Locators. Dxcc, beacons, repeaters are displayed on maps

Amateur Radio Repeater Linking

- Tom Sundstrom's very informative pages on this form of Amateur activity ie: Echolink and Voice over IP etc - info and lots of links

Www.Ham.dmz.ro

- new site with lots of info about radio's ie: manuals, specs, news and reviews

Prefix Software

- by Hans Jacobi, DJ7BA.

T

his freeware program for DXers will analyse almost any prefix or call and display the Antenna direction and distance graphically on a gcmwin great circle map around your own qth.

DXSoft

- Windows HAM Radio software by the DxSoft group - (AALog TrueTTY, CWget and more....) ,

DataSheetArchive.com

- as the name says. Hundreds of thousands of datasheets on components etc

Just Learn Morse Code

- new Windows based Morse training program

delabs circuits

- Electronics circuits, info, tools and links. Very useful site.

Nifty! Ham Accessories

- great source of short quick reference guides

for just about all current and recent model amateur transceivers Excellent!

Byers Chassis Kits

- chassis kits and custom enclosures for every occasion - by Charles K3IWK

Ham Radio Deluxe

- by Simon Brown, HB9DRV. A suite of Windows programs providing CAT control for commonly used transceivers and receivers.

HamInfoBar

-

Free toolbar for radio hams & SWL's with links. RSS feeds. DX spots, radio, and much more!

Franks electron Tube Data Sheets

- extensive pdf data sheets on just about everything valve related!

International Year of Astronomy 2009

- website listing Canadian ham special IYA activities in 2009

LCWO

- Learn CW Online - Learn and practise CW completely within your browser from anywhere - no programs to install! Great idea!

Voicenation - All about Ham Radio. Good list of information about Ham radio in general
Ham Nation - weekly amateur radio audio or video podcast of ham news and informaiton - Host by Bob Hiel K9EIDl
Ham Radio Resource Guide - very comprehensive set of guides on all things ham radio
Ham Radio In The 21st Century - An interesting article on the current state of ham radio
---
Radio Companies - World Wide
Exchange Rates - buying something overseas? Check out how the how much the Australian dollar will buy you! (or should!)
---
Amateur Radio Organizations
IARU - International Amateur Radio Union
---
Need to find someone....try one of these!
Need something PC based?......... then try Ham Lookup Callbook CD-ROM (Windows & Linux versions available)
or try the direct approach with one of the following links...
---
DX / Contest Information & News
---
---
AC Log - logging programs for general use and contests
AMV1 - Windows based full-featured FREE logging system
CT - by K1EA
DX4WIN logging software - Computer logging software for windows.
DXbase logging software - Computer logging software for Win95/Win98/WinNT
DX Contacts Tracker - Logging software.
DXKeeper - Windows based logger - part of the DXLab Suite of DXers programs - FREE
DXLAB Suite - Windows based comprehensive suite of 7 programs gives everything the DXer could want -FREE!
DXtreme Software - Logging software.
EasyLog - by Microware
LogConv - converts between contest file formats. A must have!
LOGic - Logic Windows logging software.
LOGplus - powerful DOS based logging software
NA - by N8CC
ProLog2k - logging software for Windows & Windows NT
Promethius - logging software for the Mactinosh
QSO Manager 2000 - I4IFL Ivano & team with a new (version 1.00.00) Access 97 based free logging program
Rabbit - Logging software for Ham or CB!
RTTY by WF1B - RTTY contest software.
Shacklog - popular UK logging program
Super Duper - by EI5DI, DOS based and will run on almost anything! Good contest list.
Swisslog - Logging software
TRlog - by N6TR
VHFCONT - VHF Contest Logger
WriteLog - the contesting software I use. Windows based - easy,powerful, support lots of contests, very configurable/flexible. CW/Phone/RTTY capable. Multi everything support!
XMlog - Freeware logging software for Windows & Windows NT
---
---
Radio Modifications & Info
---
---
---
---
Newsgroups - you browser must be configured for newsgroups
---
SWL - Short Wave Listening / Scanning
---
How's the Weather?? Try these links for current & forecasted info from around the world.
---
---
---
Cant find it here? Try one of these searches
Any suggestions or additions/corrections please e-mail

Tuesday, 19 March 2013